HAWAI'I WINTERLAND: A GRATEFUL DEAD EXPERIENCE
New Year's Eve
December 31, 2023
The Stephen Inglis Project plays the Grateful Dead's Dec. 31, 1978 'Closing of Winterland' concert in its entirety on its 45th Anniversary.
Doors: 7pm
Set 1: 8pm | Set 2: 9:45pm | Set 3: Midnigh
Special Guest: Kalalea spinning Grateful Dead-inspired LED's
You are cordially invited to embark on a musical journey transcending time and space. As the sun sets on 2023 and a new year rises, The Stephen Inglis Project will step on stage at historic Hawai'i Theatre Center and bring the Grateful Dead's iconic December 31, 1978 "Closing of Winterland" concert to life on its 45th Anniversary, performing the show in its entirety. Immerse yourself in the music, culture and spirit of the Grateful Dead for a joyous New Year's Eve as we pay homage to its longtime sanctuary, Winterland Ballroom in San Francisco, celebrate this colossal band, concert and era, and revel in the embrace of the everlasting community created by the Grateful Dead.
Ono, nourishing eats (meals and snacks), as well as uplifting beverages, will be available onsite. Grateful Dead-inspired artists and merchants will have wares available for perusal and purchase in the Weyand Room.
Advance Ticket Purchase Recommended: The Stephen Inglis Project sold out concerts earlier this year on O'ahu and Kaua'i, and earned rave reviews for the band's "Lucky 7" and "Sunshine Daydream" Grateful Dead shows.
Made possible in part thanks to support from:
Hawaiʻi Public Radio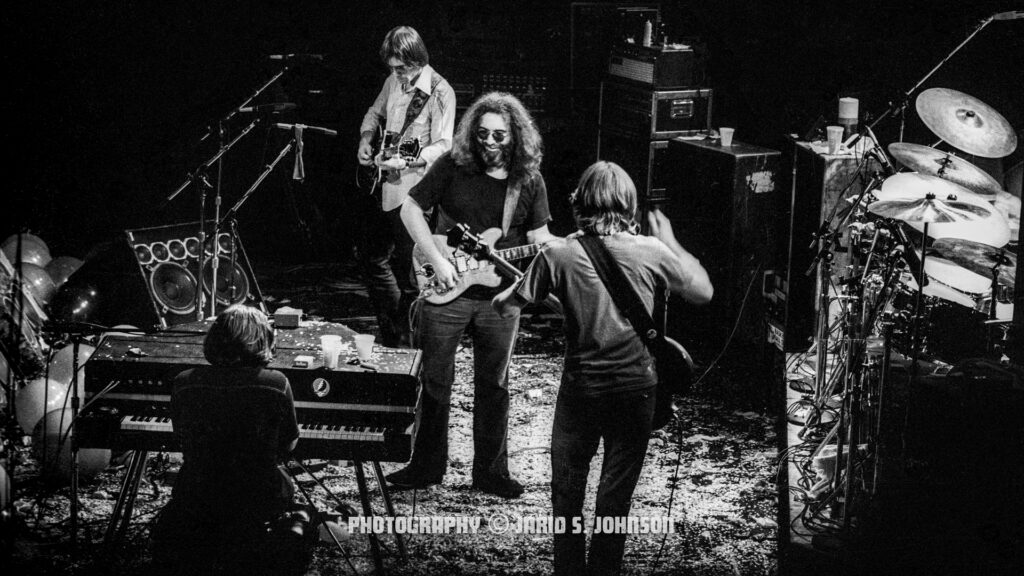 Winterland Ballroom – December 31, 1978
Keith Godchaux, Phil Lesh, Jerry Garcia and Bob Weir
Photo by Jarid S. Johnson
Letter of Appreciation and Love
The following is both a preview of Hawai'i Winterland and letter of gratitude for the earth-shaking cultural and humanitarian contributions of the Grateful Dead, Bill Graham and Winterland that continue to uplift today thanks in part to The Stephen Inglis Project and you.
Mahalo! – Hawaiʻi Theatre, Mark Tarone and Krewe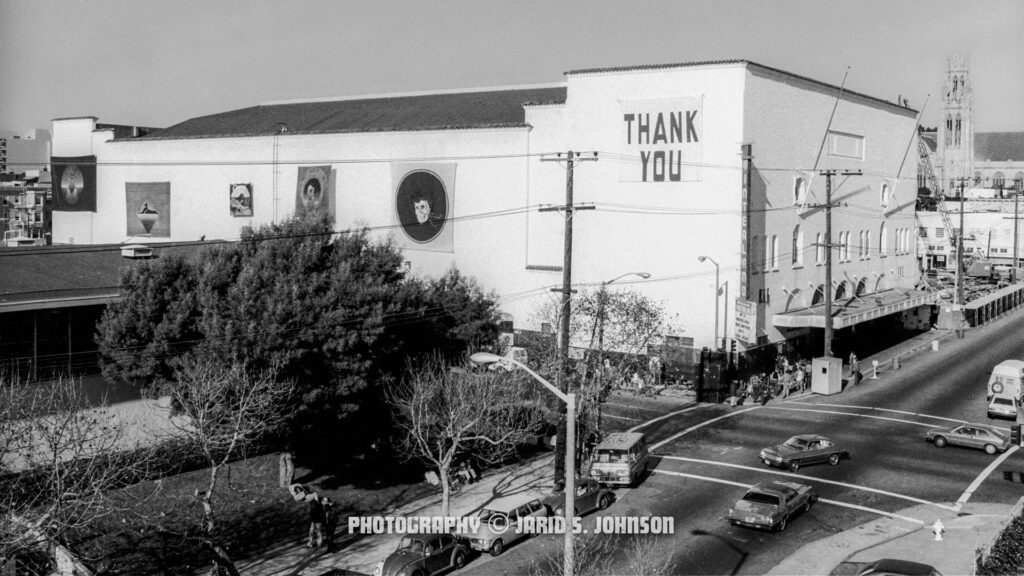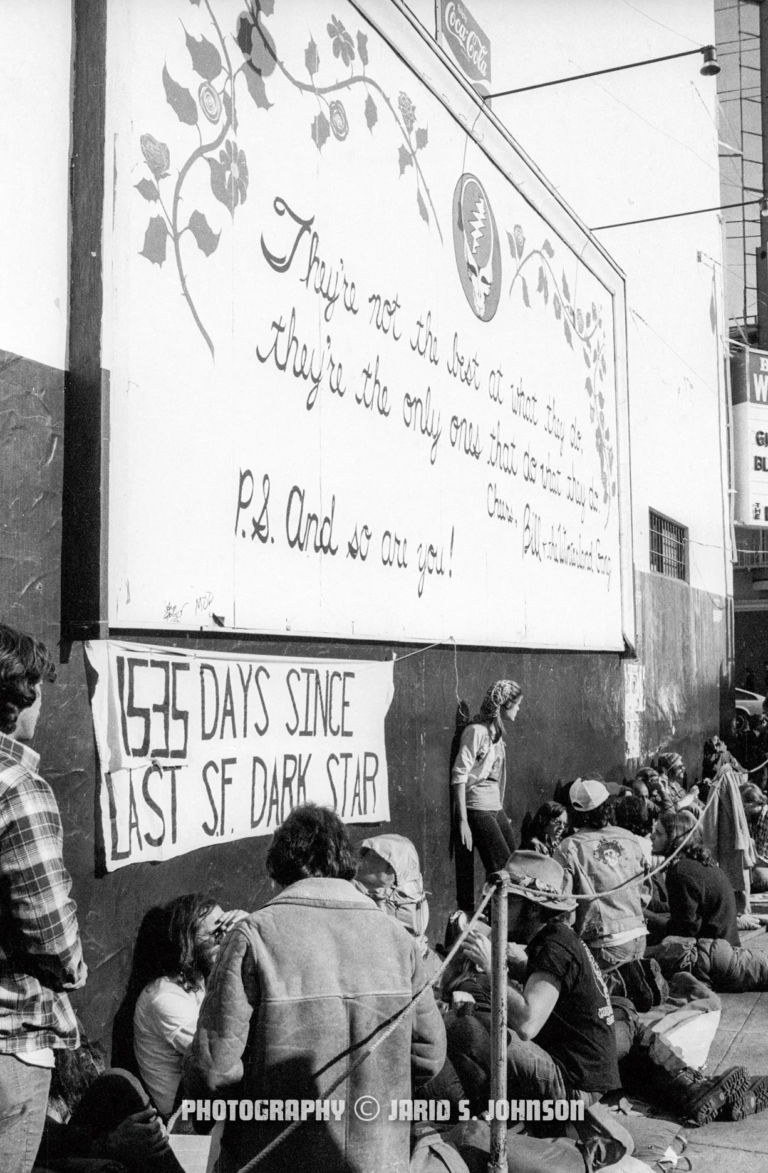 "They are not the best at what they do,
they're the only ones that do what they do.
Cheers, Bill & the Winterland Gang
P.S. And so are you!"
We cannot wait to create new history and tradition on New Year's Eve at Hawai'i Theatre Center. With its warm vibe, stellar acoustics, grand style and role as one of the cultural epicenters of Hawai'i for more than 100 years, "The Pride of the Pacific" is the perfect place to host "Hawai'i Winterland" and pay tribute to a band and moment in time that forever elevated humanity. With The Stephen Inglis Project at the wheel and your voices gathered together, we will make clear that the fire ignited at 'The Closing of Winterland' never extinguished but instead, dispersed into innumerable stars poised to light the future.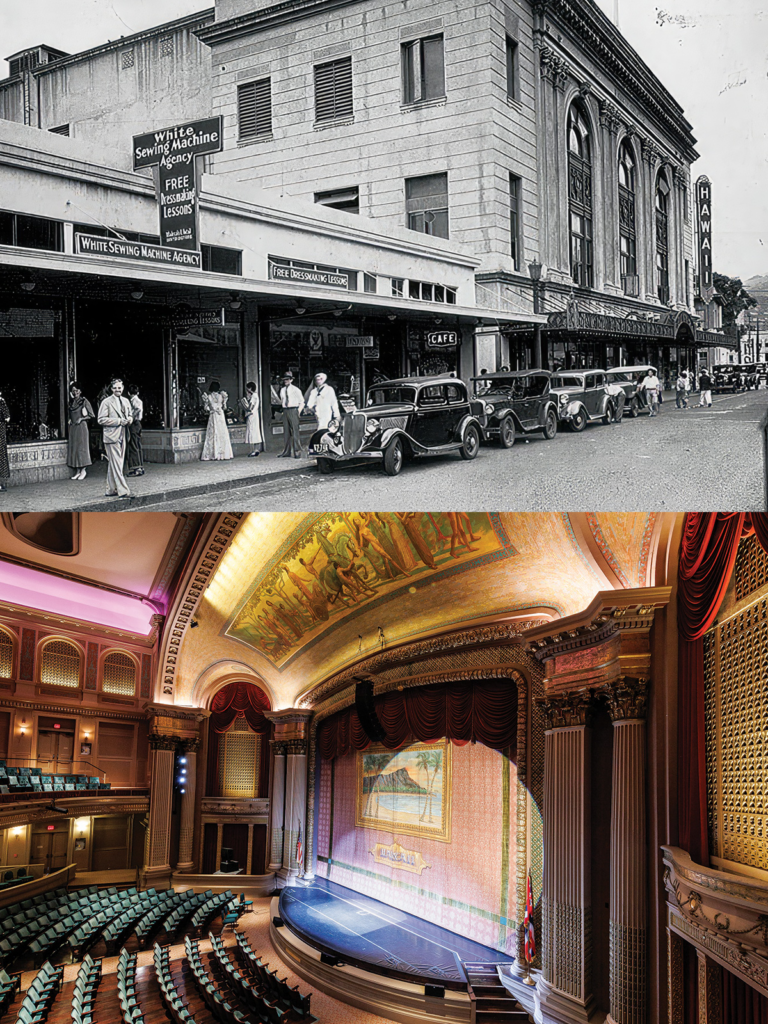 Hawaiʻi Theatre – Then and Now
Top: 1937 Hawai 'i Theatre Facade; Bottom: Hawai'i Theatre's Stage Today

A long time ago, just across the sea..
Famed producer Bill Graham, dressed as Father Time, appeared just before midnight seated in a giant, 12' joint and flew from Winterland Ballroom's balcony to its stage. As the clock struck midnight, he arose from the joint and greeted all in attendance, welcoming 1979 as the Grateful Dead roared into its first song of the night, "Sugar Magnolia," Graham's all-time favorite. It was a fittingly emphatic and glorious start to the final performance ever at Winterland, a truly monumental occasion – arguably the greatest rock n' roll emporium in the history of the world with the greatest rock band in the land writing its last chapter.
First opened in 1928 as the New Dreamland Auditorium, the 5,400 capacity venue with an open floor surrounded by balcony seating (left, right, front and rear) was renamed "Winterland" in 1939 and first employed by Bill Graham in September 1966 for a multi-night co-bill featuring the Paul Butterfield Blues Band and Jefferson Airplane.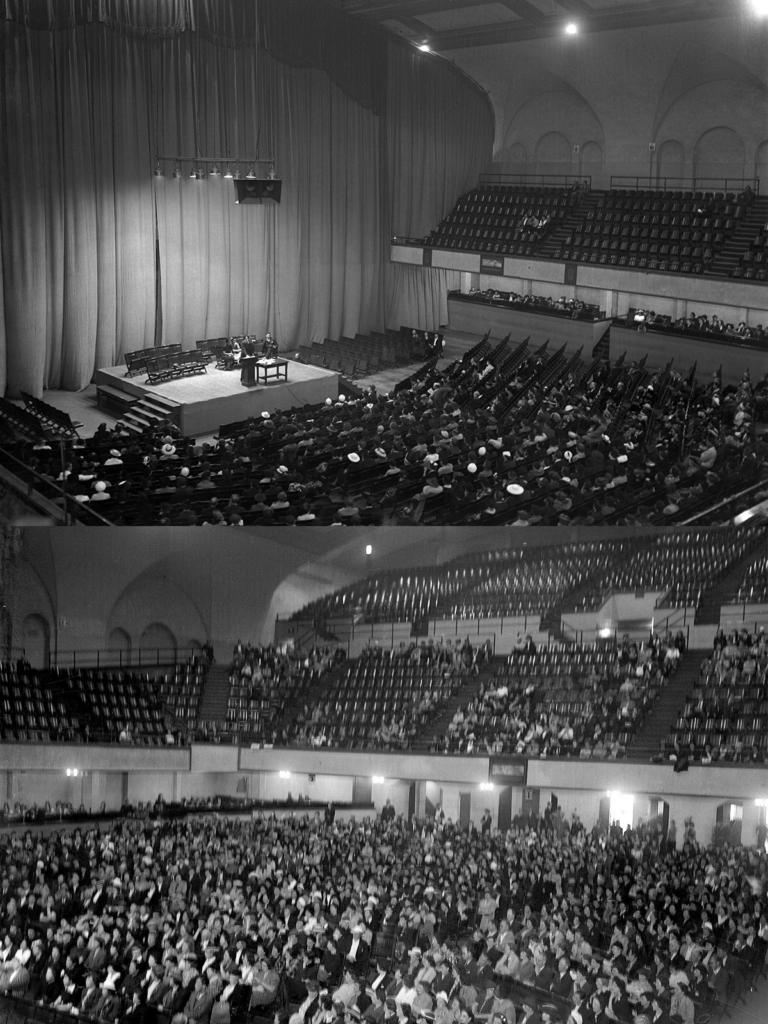 September 7, 1938 – New Dreamland Auditorium (Winterland)
Retail Department Store Employees Union – Strike Meeting
Photo: Merrill G. Rawson, The San Francisco Examiner
Under Graham's tutelage, Winterland became a hallowed ground for artists and concertgoers, elevating the music of the era's biggest stars to the highest heights and becoming the pulsating heart of the psychedelic rock scene. Janis Joplin, Carlos Santana and the Grateful Dead developed into international stars in part due to their successes and experiences at Winterland with the shockwaves from their concerts and others stamping an indelible mark on the cultural tapestry of San Francisco and beyond. 
Virtually every superstar rock n' roll band of the 60's and 70's played Winterland (Led Zeppelin, The Doors, The Who, David Bowie, etc.). Moments of monstrous note including: Jimi Hendrix's explosive performances during six shows over three nights in 1968 (later released as the 'Jimi Hendrix Live at Winterland' album), the Rolling Stones anchoring themselves in S.F. for a four-night Winterland stint in 1972 as part of their first U.S. tour in three years, Peter Frampton achieving gargantuan success by recording his chart-topping album 'Frampton Comes Alive!' largely at Winterland, and at Winterland on Thanksgiving Day 1976, The Band's performing one of the most-celebrated rock concerts of all time, The Band's last-ever performance with Robbie Robertson immortalized in Martin Scorsese's film, 'The Last Waltz.'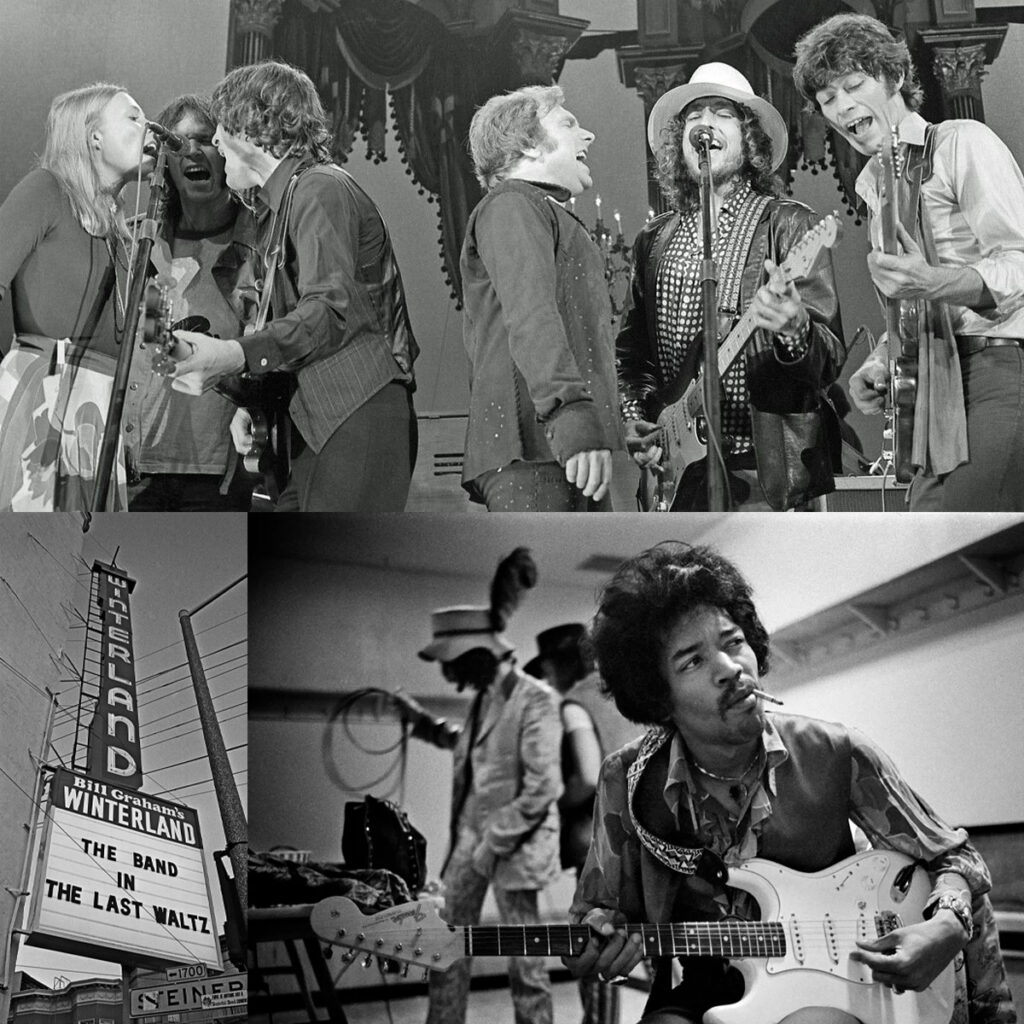 Top: Winterland 1976 – Joni Mitchell, Neil Young, Rick Danko, Van Morrison, Bob Dylan and Robbie Robertson performing at The Last Waltz. Photo: Steve Gladstone;
Bottom Left: Iconic Winterland Marquee; Bottom Right: Winterland 1968 – Jimi Hendrix. Photo: Jim Marshall Photography.
While a vast array of artists and bands contributed to Winterland's tremendous cultural impact and legacy, none did so more than the Grateful Dead whose unparalleled connection to the iconic venue included 59 Winterland shows, four on New Year's Eve (the first in 1968 sharing the bill with Quicksilver Messenger Service and Santana). 
The more than 10-year love affair between the band, venue and fans, included filming all of the Grateful Dead's first-ever concert movie, "The Grateful Dead," at Winterland during a five-night stand in 1974, one that saw Mickey Hart return to the group for the first time since 1971. The Dead planned to take an indefinite hiatus after these shows and did so, not performing again until 1976. In anticipation of the break and a potential breakup, Jerry Garcia committed to showcasing the true Grateful Dead experience on film and knew Winterland was the ultimate place to capture the spirit of the band, its music and community. 
"This old place is closing up. . .so let's give this old place a round of
applause because it's done us all a real good thing." – Bob Weir
Unsurprisingly, given the Dead's history and Bill Graham's involvement, the pinnacle of the Dead's relationship with Winterland was the venue's swansong, 'The Closing of Winterland,' on December 31, 1978. Never was there more hype for a show with Graham declaring he could have sold 500,000 tickets and S.F. public broadcasters airing the concert live on TV and radio. In the spotlight's glare, the Dead did not falter; instead, they delivered a spectacular hometown performance, pulling out every stop while setting Winterland ablaze.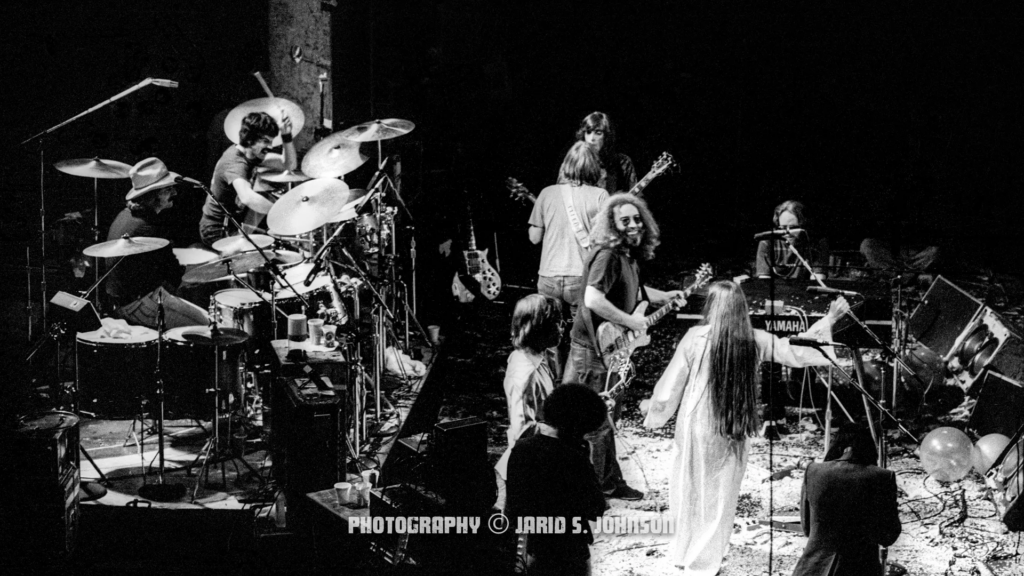 Winterland – December 31, 1978
Grateful Dead and Friends
Photo: Jarid S. Johnson
'THE CLOSING OF WINTERLAND'
DECEMBER 31, 1978
SET LISTS
At Hawai'i Winterland, The Stephen Inglis Project will perform this concert in its entirety.
Set 1
Sugar Magnolia
Scarlet Begonias
Fire on the Mountain
Me and My Uncle
Big River
Friend of the Devil
It's All Over Now
Stagger Lee
From the Heart of Me
Sunshine Daydream
Set 2
Samson and Delilah
Ramble on Rose
I Need a Miracle
Terrapin Station
Playin' in the Band
drums
Not Fade Away
Around and Around
Set 3
Dark Star
The Other One
Dark Star
Wharf Rat
St. Stephen
Good Lovin'
Encores
Casey Jones
Johnny B. Goode
We Bid You Goodnight
FM broadcast: KSAN-San Francisco
TV broadcast: KQED-San Francisco
Post-show, sunrise breakfast buffet provided to all by Bill Graham & the Winterland gang.
Notable Moments:
First "Sunshine Daydream" since July 13, 1976 (160 shows between performances)
First "Dark Star" since October 18, 1974 (187 shows between performances)
First "We Bid You Goodnight" since December 31, 1976 (140 shows between performances)
Special Guest performances with the Grateful Dead: Bill Graham (master of ceremonies), John Cipollina (guitar – Quicksilver Messenger Service), Ken Kesey (thunder machine – Merry Pranksters), Matthew Kelly (harmonica – Kingfish), Lee Oskar (harmonica – War), Greg Errico – (drums – Sly and the Family Stone)
Opening Acts: The Blues Brothers (John Belushi, Dan Aykroyd and band), The New Riders of the Purple Sage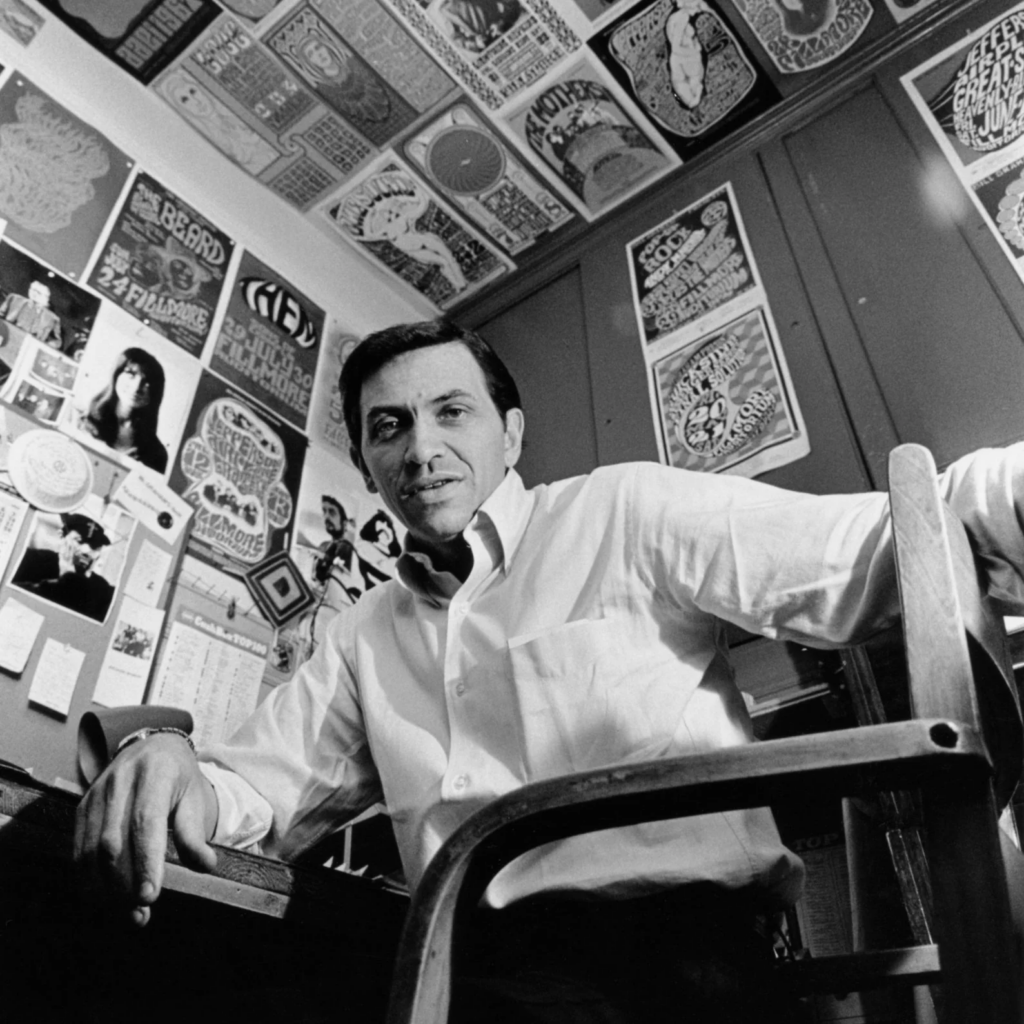 Bill Graham
Legendary Creator of Monumental Music Experiences and Communal Connection, Self-Made Entrepreneur, Holocaust Survivor
1968 Fillmore Auditorium – San Francisco, CA
Photo by Gene Anthony
THE STEPHEN INGLIS PROJECT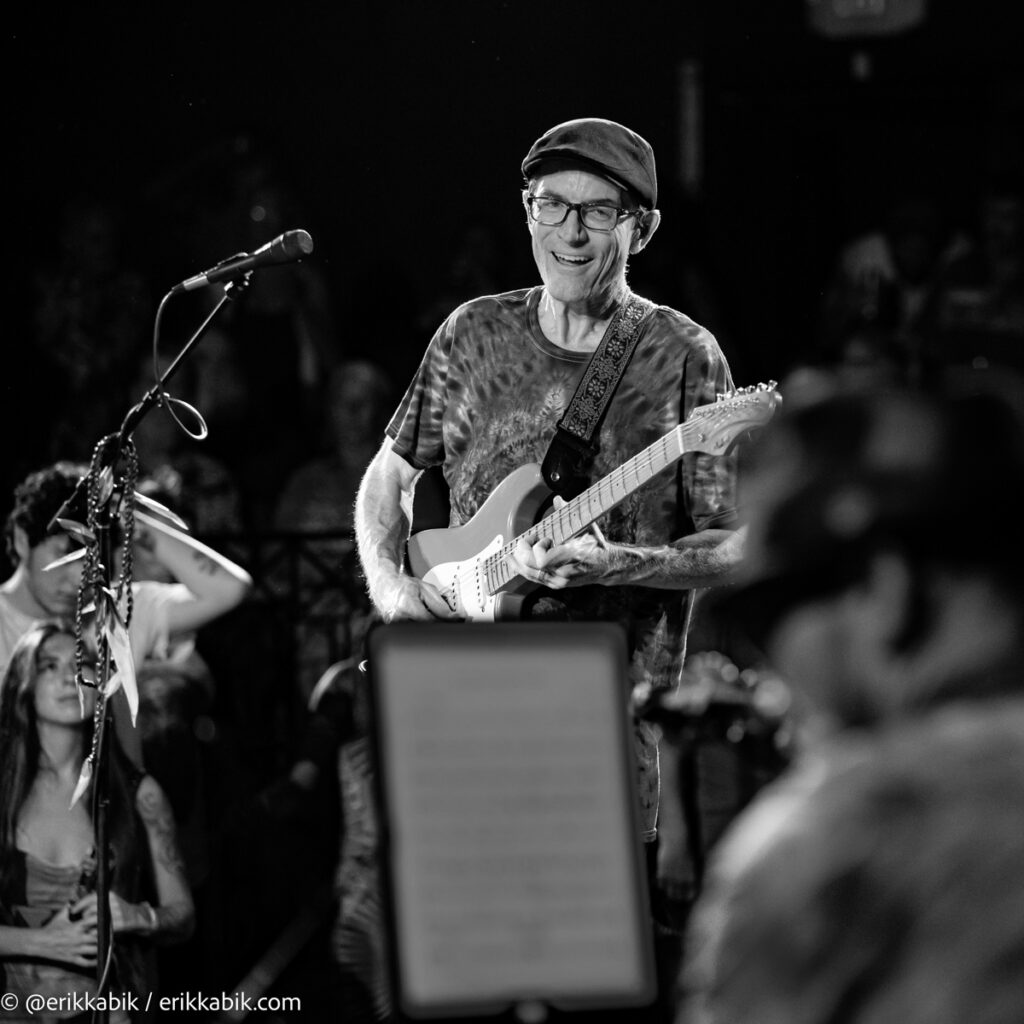 Stephen Inglis – Lucky 7 Hilo – May 19, 2023
Photo: Erik Kabik Photography
Guitar great Stephen Inglis is directly connected to the Grateful Dead and possesses knowledge and appreciation of the band's music, history and culture that's ever-expanding and rivaled by few. When just 22 years old, Inglis served as lead guitarist in "House of Spirits" – a 1990's band headed up by Bill Kreutzmann (the Dead's founding and forever drummer). Earlier this year, Kreutzmann reconnected with Inglis, attending The Stephen Inglis Project's 'Lucky 7' Kaua'i concert, a performance that inspired Kreutzmann to sit-in with the band during the second set for a spirited version of the Dead's epic 'Terrapin Station.' This past September, Kreutzmann invited Inglis to be part of Kreutzmann's band for two 'Grateful Mantra' shows which saw Kreutzmann, Inglis, Reed Mathis (Billy & the Kids), Adam McDouggal (Circles Around the Sun, The Black Crowes) and Lebo (ALO) perform to ecstatic audiences at Porter Pavilion in Kilauea, Kaua'i.
At Hawai'i Winterland on New Year's Eve, The Stephen Inglish Project will feature Inglis (lead guitar, vocals), Eric Petersen (bass, vocals), Steven Howells (drums), Alan Okuye (keyboards), Ginai Hill (vocals, percussion) and Todd Yukumoto (saxophones). Inglis will be using his hometown guitar rig for this show, modeled after Jerry Garcia's setup including a vintage McIntosh amplifier. 
Check out Stephen Inglis' 2018 album, 'Cut The Dead Some Slack,' comprised entirely of songs from the Dead's cannon, mostly performed in slack key fashion
And have a gander at The Stephen Inglis Project's groovy performance of 'Sugaree' opening the second set at Sunshine Daydream 2023 in Mokulēʻia.
HAWAI'I WINTERLAND: A GRATEFUL DEAD EXPERIENCE
New Year's Eve – December 31, 2023
Doors: 7pm | Show: 8pm
Hawai'i Theatre Center
Honolulu, HI
The Stephen Inglis Project plays the Grateful Dead's Dec. 31, 1978 'Closing of Winterland' concert in its entirety on its 45th Anniversary.
Join us for a joyous New Year's Eve as we rejoice, dance and levitate with Hawai'i Grateful Dead ʻohana.