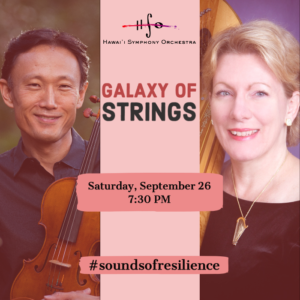 VIDEO ON DEMAND
PURCHASE YOUR 48 HOUR VIEWING WINDOW BY CLICKING BELOW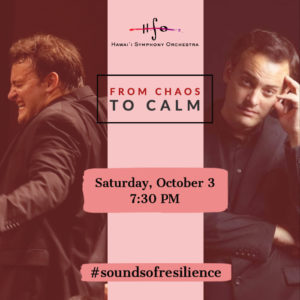 VIDEO ON DEMAND
PURCHASE YOUR 48 HOUR VIEWING WINDOW BY CLICKING BELOW
VIDEO ON DEMAND
One of the first pieces we played together was a string quartet that Duane Padilla arranged based on music written by Queen Lili'uokalani. Queen Lili'uokalani was the last sovereign monarch of the Hawaiian Kingdom. She was overthrown on January 17, 1893 and confined to her palace room as a prisoner and charged for conspiracy of treason. During this time, she composed many pieces of music. The feelings of being forced into confinement due to the pandemic opened a portal into the past, mirroring what the queen might have felt whilst confined in her Palace. As we were playing, with goose bumps and neck hairs raised, we felt overcome with an intense connection with the music. With this deeper insight, situated just a few blocks away from her palace, we played as though we were connected with her emotions. The magic of our first run-through of the quartet was shared mutually through our glances at each other on the final note ending the piece.
MUSIC OF QUEEN LILI'UOKALANI
VIDEO ON DEMAND
'Dana does Frank, Tony, Dean, Mel & Nat!' With Ethan Capone, Mike Lewis, Mark Lindberg, Scott Villager and Abiud Flores. Recorded Nov. 7. 2020 at the Historic Hawaii Theatre. Dana does Frank, Tony, Dean, Mel & Bobby...or maybe Nat! This series of Video On Demand concert events will help to raise money for the preservation and operation of the Historic Hawaii Theatre Center, help to put our technical crews back to work, and move to a point where our musicians are paid for performing again.